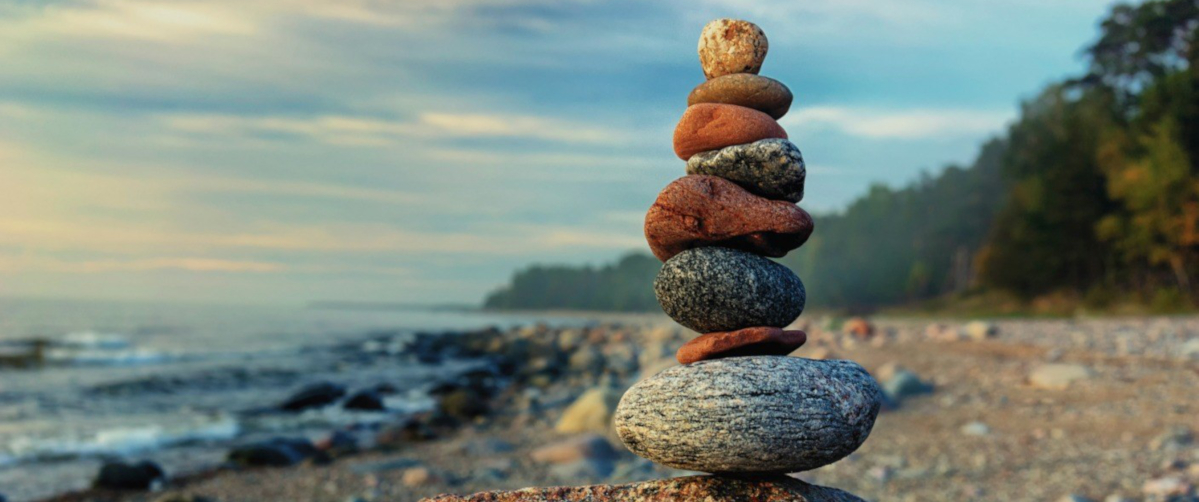 Is therapy right for me?
Everyone encounters challenges and some are easier to face than others. Therapy is about helping to provide perspective to face certain challenges and to gain awareness of the triggers to our reactions and develop coping skills to be better prepared for the challenges we will certainly face in the future.

We are a collection of our respective experiences and our perceptions color our reality. We encounter things in our lives that shape our beliefs and feelings about ourselves, the world, and our future. Sometimes, we act on misperceptions of ourselves or situations and the reality we see might not be the experience of others.

Therapy helps us reveal strengths and learn new skills that allow us to deal with these inevitable challenges of life. Health and wellness come from an increase in self-awareness and applying what we know to make positive choices that impact us in the best way possible. Success in therapy is not about being cured or fixed; it means we are able to find the resources within ourselves to deal with what comes next.
Does therapy really help?
Therapy has been proven to have many benefits. Therapists provide support without judgement, facilitate problem-solving skills, and create an environment of exploration for clients to gain perspective on, and manage, issues such as depression, anxiety, impact of addiction, anger and stress management, relationships, past trauma, work problems, body/image and esteem issues, personal growth, and life transition issues.

Therapy is also found to be highly effective in resolving marital and family issues by providing a new lens from which to view such issues, thus helping clients create solutions to his or her own identified problems. The benefit of therapy, of course, is contingent on how the client utilizes what is learned in session.

More specifically, the benefits of therapy include:
- Improving your self-esteem and belief in your capacity to do what you want
- Learning how to better manage emotions like anger, grief, and depression
- Replacing past maladaptive behaviors with healthy, positive behaviors
- Improving communication skills through listening and understanding
- Developing new skills for more fulfilling relationships and marriage
- Gaining better understanding of the self
- Defining values to facilitate meeting your personal and life goals
- Moving through grief and loss
- Acknowledging and working through addiction issues
- Learning what it means to properly manage anger and stress
- Coping with chronic illness and/or medical issues
- Understanding compassion fatigue, burnout, and work dissatisfaction

If any of the above relates to something in your life, therapy can be a way to help connect and find meaningful solutions to things that might feel relatively unmanageable.
What can I expect in therapy?
Therapy is different for everyone. People come in for a number of reasons. For the most part, I ask what brings a person into therapy and discuss some personal history in order to gain perspective and context about the present issues. Depending on the issues that drive clients to come in, therapy can range from short-term to discuss a particular issue or it can be long-term for discussing difficult life patterns or working toward increased personal development. Clients are seen once or twice per week, depending on the goals and dynamics of therapy.

Therapy is not a quick fix. It is a process and an investment in a healthier you. The goal of any therapy is to simply take what we learn and integrate it back into our life. Therapy is about learning to acknowledge our potential for growth. Again, there is no such thing as a life we plan because of all the variables, dynamics, and actions of others that impact us daily and, ultimately, change the course of our lives. It's about learning to manage what comes next.
What are your fees?
Individual sessions:
(50 minutes) $250

Couples sessions:
(50 minutes) $280
(75 minutes) $340

* I reserve several sliding scale spaces. Please inquire if needed.
Do you accept insurance?
Currently, I am contracted with Kaiser Permanente as an external provider, and do not work with other insurance panels at this time.

If requested, I will gladly generate an invoice, or superbill, to file claims with your carrier. Please contact your health insurance company to find out what your out of network benefits are for mental health treatment. It is the responsibility of the client to verify benefits and co-pays prior to the first session.
What is your cancellation policy?
It is understandable that it may, at times, be necessary to cancel an appointment. Please keep in mind that the time reserved for an appointment is yours and, to help us be most efficient and responsible in the use of our time, we require that any changes or cancellations be made at least 24 hours in advance.

A full session fee is charged for missed, cancelled, or changed appointments with less than 24-hour notice unless it is due to illness or an emergency. A bill will be mailed directly to all clients who do not show up for, or cancel, an appointment. Thank you for your consideration of this important matter.
What forms of payment do you accept?
The client is responsible for payment in full at the time of service, prior to start of session. Payments accepted are personal check, credit card, cash, or electronic transfer with app of Zelle.

A credit card is required to confirm and hold all appointments. Any other arrangements must be made in advance. A $25 administration fee is charged on all checks that are returned for insufficient funds.
What about confidentiality?
The relationship between therapist and client is protected by law and information cannot be disclosed without written consent. The only exceptions are if, and when, there is suspected child abuse/neglect, elder or dependent adult abuse, or when the client threatens serious harm to self or others, in which case every effort is made to ensure the safety of those affected as required by law.